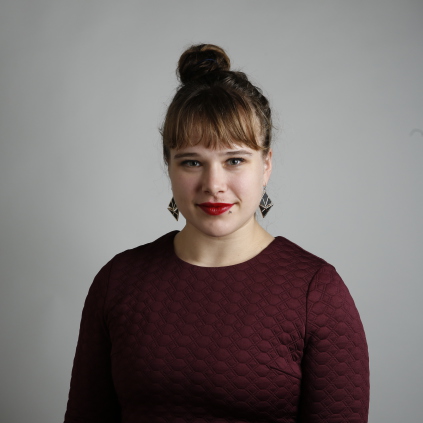 I'm a powerful woman. I bring a positive energy with me, and I share it with the people I work with.
I'm focused about getting the best out of every situation, I love working in groups because then there is a larger range of skills that can work together to achieve the best project.
"2 heads think better than 1"
I have a good overview, which makes it possible for me to look at a lot of different aspects in the project, but also acknowledging deadlines and delegating the work within the group.
One of my favorite expression is; "It is not carved in stone".
This gives the group an ease about the work, and makes it easier for people to accept things, work further on it and to take chances, we can always go back and change things, re-evaluate and reconsider.